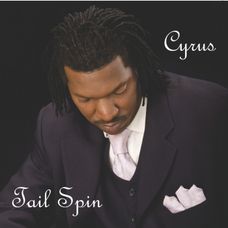 Cyrus
From a family of singers and musicians, it was inevitable that he would continue the tradition. Cyrus is a very unique vocalist with a very unique voice. The blending of his rich gospel roots and the Rhythm and Blues that he was raised on is fused into his version of the newly emerging neo-soul sounds that are capturing the contemporary radio airways. Raised in Baltimore, Maryland and deeply rooted in the Bethel AME Church, it was in the Church that he discovered his gift and love of music. Performing since age 8, he can be considered a "true veteran in this Industry.

Cyrus first came to the attention of Trebor Records CEO, Robert C. Bell at a talent showcase present by popular Baltimore radio personality Randy Dennis. While impressed with his talent, the professional relationship came some months later as a result of a telephone call from Cyrus. The rest as we say is history. Says Bell; "Cyrus is a tremendous talent who has demonstrated the persistence and dedication that it takes to be a major entertainer. I look for really big things to happen for Cyrus".

While Cyrus's Debut CD,Come Home has been well been received and continues to sell 5 years after its' initial release. The big news is that Tail Spin, the latest CD by Cyrus is currently on sale.